Litchfield County Excavation
"Named Best of Connecticut by The Danbury Review in 2016-2020′"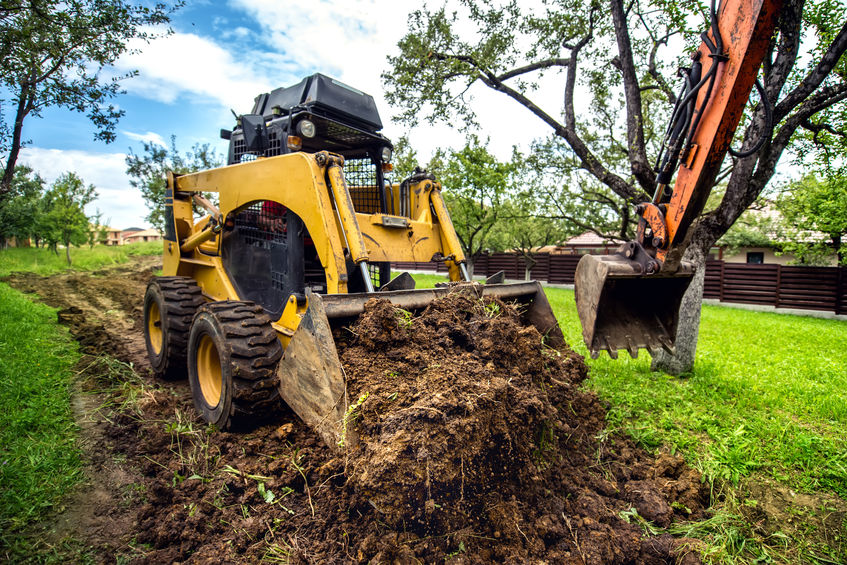 Litchfield County Excavation is the number one local excavation company in Danbury, CT.  Our main focus is exceptional service for our customers in Danbury.  We believe honest pricing, doing it right the first time and sticking to the schedule.
Our excavating services not only include general excavation, septic tank installation, land grading, digging foundations, but also brush clearing, site preparation, water drainage installs, pool excavation, and demolition services!  We go above and beyond to show all our customers just how much we appreciate their trust and business.
There is no one better than Litchfield County Excavation!
GENERAL EXCAVATION SERVICES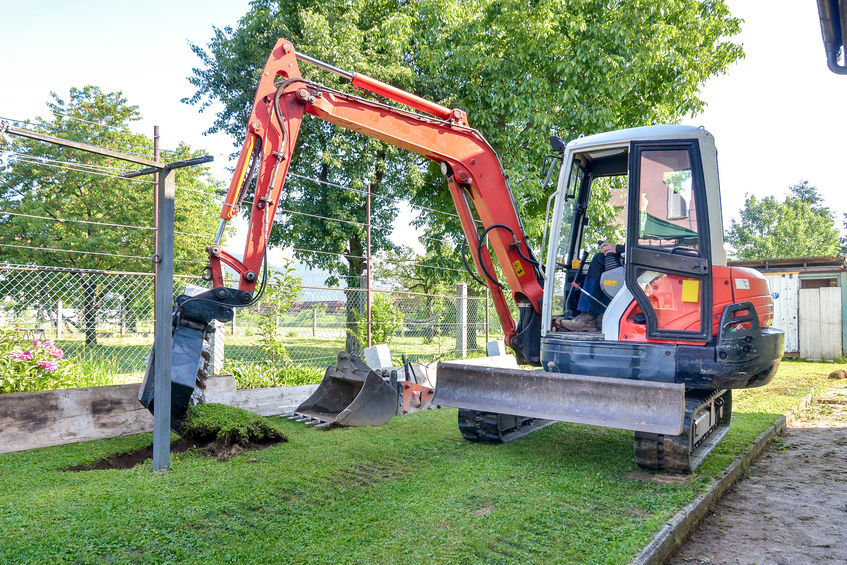 YOUR EXCAVATION EXPERTS!
Litchfield County Excavation brings you general excavation services to any task you have, delivering high quality commercial and residential excavation for a wide variety of needs. Whether you're looking to install a patio, deck, retaining wall or any other number of services, you can be sure that our experts are fully prepared to tackle the job at hand. We bring you the means to deal with sloping on your property, grading issues and other such measures of rounding out your property.
No matter the attention you require from our experienced contractors, you can rely on our professional excavating contractors to always bring you the highest level of quality, professionalism and attention to detail on each and every job. Learn more.
FOUNDATION DIGGING & EXCAVATING

NEED A NEW FOUNDATION DUG? WE DO THAT.
We are your go-to local foundation contractors with over 45 years of experience. Building your home atop a strong and carefully installed foundation is the means to having a dependable space you can rely on. Our expert team of foundation installation contractors have been working closely with site surveyors and concrete specialists to bring the precise excavating you need for this service.
From site preparation to accurate grading, our experts bring you an empty space you can feel confident building upon. Precision in your foundation is the hallmark of a long lasting property. We provide residential foundation digging, foundation installation, home foundation digging, commercial foundation digging and more.  Learn more.

LAND & BRUSH CLEARING IN CT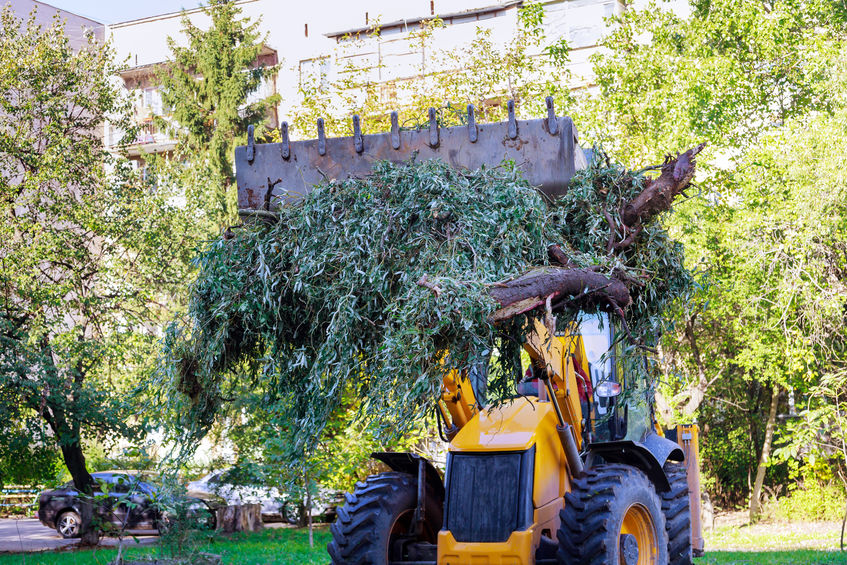 NEED BRUSH CLEARED IN CT?  WE CAN HELP.
In addition to excavation and demolition, we offer a variety of other services. Since they all involve excavation to some degree, we are proud to use our equipment, tools, and manpower to assist with the following projects:
Land clearing
Brush clearing
Erosion control
If it involves excavation machinery and expertise working with of foundations, soil composition, construction, or demolition, we're the team for the job. If you have a project that you would like a free, no-pressure quote for, get in touch today.  Learn more.
WATER DRAINAGE CONTRACTORS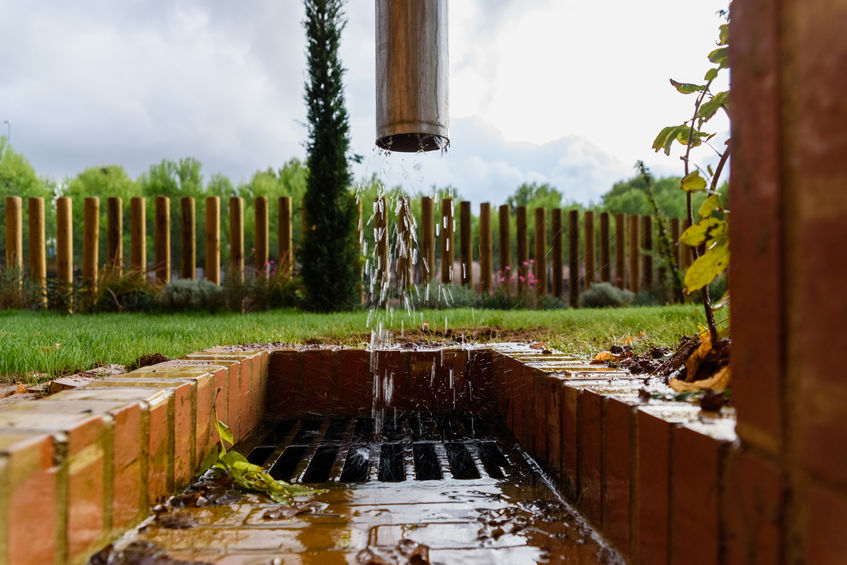 NEED YOUR DRAINAGE FIXED LAST SPRING? WE CAN GET THE JOB DONE QUICKLY.
If you have enough standing water on your property to train for the Olympic swim team, then perhaps the efficacy of your drainage needs to be investigated. Drainage issues can cause significant problems on your property including destruction to your yard and your home's foundation. Our water drainage solutions often involve one of the following:
French drains
Curtain drains
Footing drains
Sump pumps
Whether in the after effects of hardscaping, or landscaping you can find yourself with a water drainage issue, and we bring you the drain channel services you need to effectively provide a solution. Our 45+ years of experience makes us one of the top local water drainage companies in CT. Learn more of our yard or backyard drainage services below.  Learn more.
POOL EXCAVATION & DIGGING
YOUR CONNECTICUT POOL EXCAVATION EXPERTS!
We can understand your excitement when it comes to installing an underground pool. The images of lazy, sunny days spent relaxing, escaping the heat of the summer sun. The first step in the process is digging the hole in which it will be installed, and the right excavation and grading makes a big difference. Entrusting in the services of a company that has extensive experience in this matter is important to the overall efficacy of your pool installation.
Litchfield County Excavation is well known for providing high quality excavation for pool installations. Our team has over 15 years of experience and a 100% satisfaction guarantee. Don't mess around when it comes to a big investment. Hire a trusted company for your pool excavation in CT. Learn more.
DEMOLITION SERVICES IN CONNECTICUT

WE ARE CT'S DEMOLITION SPECIALISTS!
Demolition is a messy job, but it is not unorganized. The best demolition contractors must have a well laid out plan before attempting any demolition. It can be extremely dangerous work and it is crucial that all the necessary precautions are taken. That said, Litchfield County Excavation is extremely serious about safety protocols when attempting demolition, and always make sure that our services are the most effective and the least disruptive. Some of the projects we have worked on that involved demolition in CT were for:
Houses
Schools
Old factories
Churches
Playgrounds
Pools
If it can be constructed, it can be demolished. So, if you are looking to clear a structure and make room for something new, we can help. Get in touch for a free, no-obligation estimate on demolition services in CT.  Learn more.
GRADING AND SITE PREPARATION
NEED A SITE PREPPED? WE'LL DO IT RIGHT.
From parking lots to driveways, patios to pools, the right grading can make all the difference. We may not consider how much geometry goes into the angles on our property, and yet with certain installations, the slighted inaccuracy in the dig can find itself multiplied exponentially as layers are placed on top. Ensuring that the job is done right the first time is the ambition of our service, providing you with an effective space to build on.
Litchfield County Excavation is the area's leading experts for foundation grading and site preparation. To learn more about our services, we make it very simple and straightforward. Just give us a call or fill out an online quote request form. We'll get in touch, take down your information, and schedule a convenient time for one of our excavating contractors to look at your property. Learn more.
ABOUT US
We serve many neighboring towns as well. You can rely on our licensed, insured & bonded excavation company.  All crew & contractors undergo continuous education and on the job training plus their years of field experience to ensure we can complete all excavation projects with the quality we're known for.

Speed is a key part of our excavation service. We know how problematic a drainage problem can be. That is why we are proud to provide quick repairs to residents of Danbury, New Fairfield, Bethel, Ridgefield and Redding. Our goal is to complete your septic tank installation, foundation digging, grading, site preparation, water drainage installation, pool excavation, demolition services, brush clearing and additional general excavation services the schedule.

See our Excavation FAQ below. We believe in transparent pricing, keeping the excavation job on schedule and always providing a free estimate to guarantee customer satisfaction!

Sincerely,

Owners of Litchfield County Excavation
EXCAVATION FAQ
Q. HOW DO I PREPARE FOR AN EXCAVATION CONTRACTOR?
A. Do what you can to make the area accessible as possible. If that's beyond your capabilities, make sure you let the excavating company know ahead of time what obstacles they may face. You should also move anything on the property that will be in the way, if at all possible.
Q. WHAT DO TYPICAL EXCAVATION JOBS COST?
A. A typical residential excavation job (house, vacation home, etc) runs between $1,431 – $5,173.  Please note that job pricing is on average.  Higher end, more difficult, hard to get to jobs will usually result in higher pricing unless it's a challenge.  If you've got a truly narly job that you need the barbarian-like strength of a true team of excavation specialists than, for some people – it's worth it.
Note: We provide free quotes on all excavation at house, homes and in residential neighborhoods.
Q.  SHOULD UTILITIES BE MARKED BEFORE THE EXCAVATION CONTRACTOR COMES?
A. We handle calling Dig Safe to mark out the utilities. Any private utilities (dog fences, private electric lines, etc.) should be marked by the homeowner if possible. Communicate with your excavation company ahead of time to determine who will arrange having the utilities marked.
Q. WHAT ARE SOME SIGNS I NEED A NEW SEPTIC SYSTEM?
A. Some red flags are worse than others. For instance, you may just have slow drains, but you may also have sewage backing up into your home. Look for bright green grass near the septic tank, smell for bad odor, and listen for gurgling sounds. When in doubt, call in a pro to do an assessment.
Q. WHAT ARE SOME HARDSCAPES YOUR COMPANY OFFERS
A. We offer what we've had the most requests for over the years. This includes walkways, patios, fire pits, outdoor kitchens, granite steps, and paver driveways.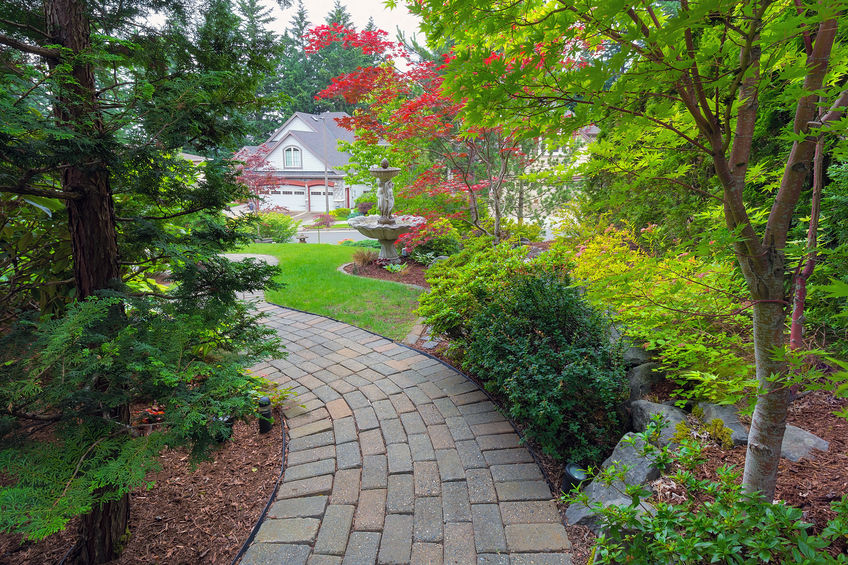 DRIVEWAY PAVER INSTALLATION
Being the largest segment of the overall landscape, it is the most visible. When you combine the choice of colors, patterns, textures and design with the overall look, there is not a house anywhere that a paver driveway cannot help enhance.  With a crack/chip proof paver driveway, curb appeal and design creativity are unmatched. Our experts will help you design a driveway that not only increases the value of your home but leaves the neighbors green with envy. Check out our blog post below to learn more.
POOL PATIO PAVERS
The design flexibility and practical functionality of pavers make them ideal for pool patios. There are a large variety of designs, patterns, colors, and textures that can be used and combined for a custom look that matches your style.  They also have the ability to give you access to the underground piping at any time – remove the pavers, dig down to make the necessary repairs, fill the trench and relay the pavers for a seamless finish.
Interlocking concrete pavers have been one of the top choices for pool patios for years for many reasons; they are safe effective and low maintenance. Manufactured with a non-skid surface and installed with polymeric sand, concrete pavers are the ideal solution for your pool patio.
RETAINING WALLS
A retaining wall acts as a stabilizing force to help prevent soil erosion and protect your yard. They can also add depth to your outdoor space and give you more room for your landscaping. Our experts can design custom retaining walls with materials ranging from natural stone to informal boulders for your outdoor space this season.
Retaining walls are the most commonly used vertical design element in a landscape. We love helping home or business owners make better use of their space. By ensuring that the proper drainage is taken into account, we can build retaining walls of any size that will last for decades. At Litchfield County Excavation, we live to create outdoor spaces that bring enjoyment to the families of our community. It's our priority to ensure that your landscape meets your needs beautifully. To do so, we can tackle a wide variety of retaining wall challenges so that your project matches the look and feel of your home. Don't hesitate to see what we have planned for your space
FIRE PITS
You've decided to incorporate a fire feature into the design of your new outdoor living space but aren't sure which option is right for you… fire pit or fireplace? Wood-burning or gas?  Fire pits make great gathering places and are more affordable while a fireplace becomes a focal point and is usually an architectural feature.  Burning wood provides ambiance with the crackle and smell of the burning wood while gas offers the convenience of warmth without the work and maintenance of burning wood.
Fire features create an ambiance and bring to mind images of intimate evenings under the stars. Fire features have taken on many forms and designs. For instance, a simple fire pit can be used to gather everyone around to roast marshmallows and visit, while a larger stone fireplace with its hearth and chimney makes a stronger design statement.
OUTDOOR KITCHENS
A patio and outdoor kitchen can become the hub of your home if designed properly. What do you need to consider before starting your project?  You may not need a kitchen on your patio, but installing a grill, prep area or more can be an amazing and effective use of your space. An outdoor kitchen is a luxury that not only gives you more flexibility, but it's a great way to spend more time in fresh air.  Our team of expert designers will help you come up with the perfect layout for your outdoor kitchen. We will discuss how you plan to use the outdoor kitchen space and make sure there is enough room for preparation, cooking, serving, and entertaining.  We can also guide you in choosing the right grill and appliance for your specific needs.
An ideal outdoor living space is not only comfortable, beautiful, and relaxing, it's also functional! An outdoor kitchen is a luxury that gives you more flexibility to enjoy time outdoors with friends and family while cooking delicious meals and breaking bread together.
Ensuring that your kitchen is functional and designed to meet your every need is what our experts do best. Schedule time to chat with us today!
CUSTOM WALKWAYS
Whether you want a traditional brick path for a typical New England Cape or an embossed natural stone textured walkway leading up to the formal entrance of a Federal-style brick home, a paver walkway adds a touch of class to any style home. Interlocking concrete pavers are quickly becoming the paving surface of choice. There are hundreds of styles, colors and design details that Litchfield County Excavation can customize for you and the way you live your life. We'll work together to finalize the design details that will make your project a work of art.
Or poly sand as we sometimes call it, is a joint sand that has a stabilizing polymer mixed in that prevents it from migrating or escaping the joints of an interlocking concrete paved surface. It is the biggest contributor to a low-maintenance stone installation because of its ability to harden up and prevent weed seeds from germinating and taking root.
MASONRY & STONEWORK
We build traditional New England stone wall using natural fieldstone and granite.   Walls can be used for landscaping, borders, yard seating and retaining walls.   Often little or no cement is used in our walls due to the tight placement of stone.   The structure is devised from interlocking stones using natural patterns and a solid compacted base.    Walls can vary from country casual to highly refined with tight lines.   Capstones can make a dramatic accent; whether it being bluestone, granite or natural cut ledge.
Litchfield County Excavation a typical job includes exterior stone work, hardscapes, fireplaces, landscaping stone, dry entry walls, stone stairs.  Special stone work including interior stone applications including brick and stone veer, stone wall ascents, walks, decks, entry ways, driveway entry walls and granite stairs.
LANDSCAPE LIGHTING
A professionally lit landscape can make a stunning first impression for neighbors passing by, or for friends and family paying you a visit.   Imagine the effect a few downlights can create by casting shadows as the light comes through the lacy canopy of the trees. Or the powerful highlights of architectural features that a few well-placed accent lights can make.   And the warmth and coziness a soft lighting can add to your home, building a perfect setting for outdoor parties and gatherings.
These are just a few of the reasons why we love landscape lighting…and why you will too!  Outdoor lighting provides both form and function.  Just a few lights can provide a safe, secure and welcoming environment.  Path lights can illuminate a walkway to your front door at night, while step lights can help visitors safely make their way up a set of steps.  Outdoor lighting can also extend the use of your outdoor space.  A well-lit patio or outdoor deck will let you enjoy your space well into the evening, creating a relaxing ambiance that you'll enjoy at the end of a long day.
Lighting can also serve as a deterrent to residential crimes.  Brightening up dark corners can make your home less inviting to potential intruders, since there are fewer dark areas that provide cover.
PERGOLAS
There are three materials that pergolas are typically made of; wood, vinyl, and fiberglass. With a great deal of experience installing all three types, at Litchfield County Excavation, we have found that fiberglass pergolas truly are the best.  With unbeatable strength and resistance to all types of weather, fiberglass pergolas are best for maintaining appearance and lasting a lifetime.
A simple overhead structure gives shade from the sun and yet would allow for an evening of stargazing as well. An architectural feature brings the scale of the great outdoors down to a more intimate size.  Pergolas come in many shapes and sizes. There are many design options and features available for customizing the perfect pergola to suit your project and to express your personal style.