WE DO BRUSH CLEARING IN CT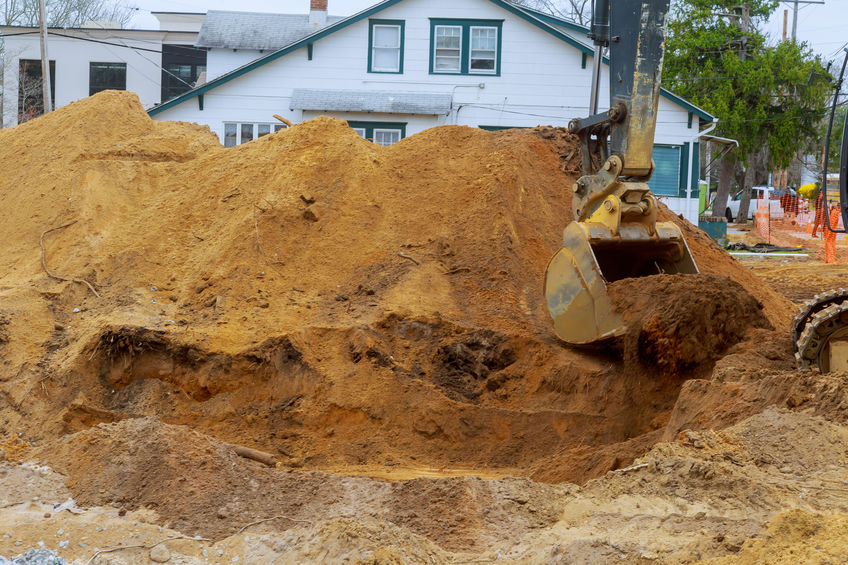 As someone that takes pride in your property, if you are suddenly dealing with overgrown bushes, small trees, grass, or weeds taking over, you want to do whatever you can to get immediate services for brush clearing in CT. We know that it doesn't take long for foliage like this to spread, and it's just common sense to get rid of sooner rather than later.
At Connecticut Excavation, we have the tools, methods, and resources to clear out your brush problem quickly. You shouldn't have to spend all your time and energy, knocking down stubborn plants to get your landscape back to a functional state. Call us today and schedule an appointment that's convenient for you.
WHY GET YOUR BRUSH CLEARED?
You may want brush clearing in CT to build in a specific area, or it could be that you're just tired of looking at the mess. Whatever the reason, it's ideal to have a professional excavation company in CT handle the situation. When you trust brush clearing to our team, you can expect:
Faster clearing

Less disruption of the soil and surrounding land

Removal of large or stubborn trees

No wasted time, energy, or money doing the work yourself!
After evaluating your brush, you might think that the job is one you can handle. With our extensive training and experience in land clearing in CT, we're here to let you know that it's a lot harder than it looks. Don't get caught up in something you can't finish. Call us right from the start and eliminate the headache.
BENEFITS OF BRUSH CLEARING
Are you thinking about selling your home? Maybe you want to invest in your property to make it the most it can be. There are several reasons to remove brush and debris from your property. Brush clearing in CT improves the look of the land, increases property value, and creates a space outdoors that you can enjoy or even build on if you want to make additions.
We take an environmentally conscious approach to brush clearing that keeps the disturbance of soil low, and we always clear away all the piles of brush, so there's nothing left for you to do. Request your free quote or call to have all of your questions answered. We're here to help!
EXPERT BRUSH CLEARING – THAT'S CONNECTICUT EXCAVATION
Even if you spend all your free time trying to clear the brush on your property, there's a good chance that you will overlook something, or you won't have the equipment required to get rid of it. By hiring our company for brush clearing in CT, you can expect:
Low soil disturbance

Protection from erosion

No hauling of debris for you

No piles of brush to burn

Clearing in selective areas

Mulching of materials if requested

Areas ready to use instantly
Have you been looking at overgrown areas on your commercial or residential site for some time now? Are you ready for it to be gone forever? It's time to call our professionals. We will help make your vision a reality.