Danbury's Demolition Contracts Get It Done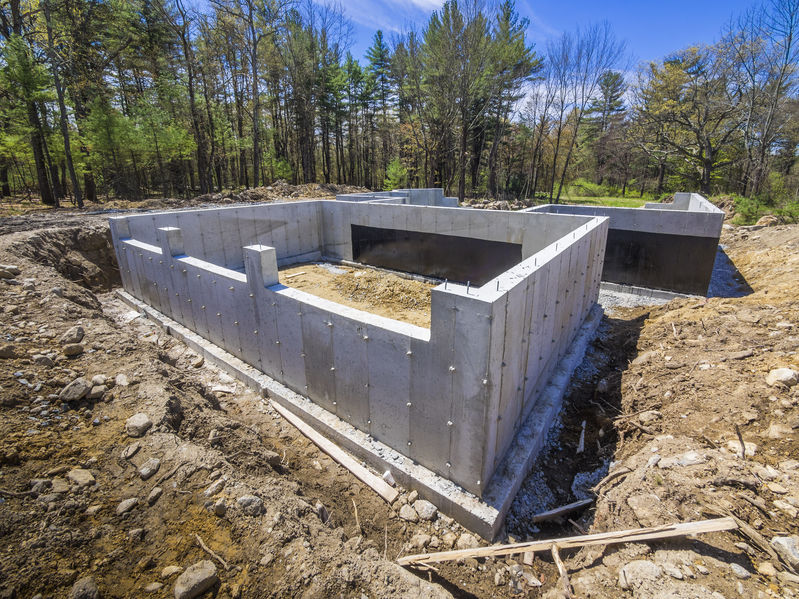 Movies and television shows often depict demolition as a simple service, and most of our customers would think that our demolition contractors in CT can start bulldozing right away. This is just another example of how things aren't as simple as they seem. When you require demolition at your residential, commercial, or industrial site, several things happen behind the scenes before the first wreaking ball ever starts swinging.
Connecticut Excavation has been in business for over 15 years. We know the laws, guidelines, and rules applicable in the state of Connecticut that we must follow to stay complacent with your demolition services. Our knowledgeable crew takes care of everything including air testing, permitting, and abatement prior to tear-downs and building removal. Save yourself the pressure and leave the details to our qualified experts. Call today to learn more.
CT'S DEMOLITION SPECIALISTS
Our locally owned and operated demolition company in CT knows every aspect of demolition from start to finish. Along with following all applicable codes and guidelines, we have built a solid reputation on providing every customer with timeliness, dependability, and quality when they call us for demolition contractors in CT. Our capabilities include:
Residential demolition

Commercial demolition

Interior demolition

Industrial demolition

Factory dismantling

Select demotion

Site clearing
Safety is the most important thing to consider when doing any demolition service, and our demolition contractors always put it first. We pay meticulous attention to every detail and come up with a plan before beginning to ensure the simple, straightforward finish you're expecting. Get a free quote today!
RESIDENTIAL DEMOLITION SERVICES
Many homeowners in Danbury, Ridgefield, Milford, Fairfield, and the surrounding cities request services from our demolition contractors in CT. We have a proven track record for getting the work done quickly and leaving no mess behind. We can take down and remove an entire house in just one day, without neglecting a single piece of garbage that you have to clean up. What's exceptional about working with Connecticut Excavation is the fact that you don't have to call another contractor after the demolition is complete, because we handle so many other related residential excavation services:
General excavation

Foundation digging

Grading

Septic installation

Drainage solutions
After our demolition contractors in CT clear out your property, we can assist you with completing the tasks you would have to hire several other excavation contractors to complete. Get everything you need from our dependable crew by calling now.
DID YOU GOOGLE DEMOLITION IN CT? WE DO IT RIGHT.
Can you imagine how long it would take to do demolition of any size at your home or commercial location without the proper equipment? It may save you a little money up front, but the time you spent making the countless trips to clear out the debris will have you wishing you would have called our professional demolition contractors in CT first.
With our equipment and dumpsters, we can show up and get the work done in a fraction of the time, and then you can continue with whatever plans you have for your newly cleared out property. Some of the satisfied customers we've served include demolition of:
Old homes

Cottages and lake houses

Structured demolition

Building shoring and under-pinning

Sectional demos

Complete tear downs
You can rest assured that when you hire our demolition contractors in CT, you're getting the best in the Danbury, CT region. Everything we do is 100% guaranteed to meet or exceed your expectations, so call today, and let's get your ideas in motion.
WHY CHOOSE CONNECTICUT EXCAVATION FOR YOUR NEXT DEMO?
Connecticut Excavation didn't build a distinction for being the best in the industry on accident. Over the many years we've been in business, it's been our number one goal to give each customer the level of service they deserve. That means that we will never rush through a job just to move on to the next one. Our guiding principles include integrity and honesty, and therefore, we have your best interest at heart when it comes to demolition services in CT.
As a company that takes pride in putting our name on your project, you can relax knowing that we will give you 100% of our time and energy from the initial phone call through your final approval. What's even better is, we're an excavation company that can handle every aspect of your construction project from demolition through grading, septic installation, erosion control, land clearing, and we can even do pond construction. Save time, money, headache, and anxiety, and call us now.