DANBURY'S FOUNDATION DIGGING & EXCAVATION EXPERTS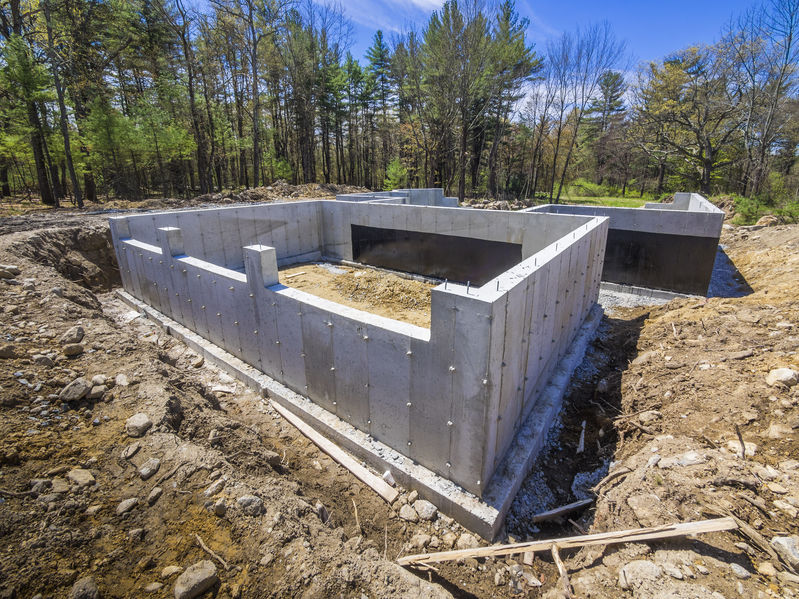 One of the more common services that our professionals are called upon for is foundation digging & excavation. Whether this offering is for a residential or commercial property, you can expect the highest level of accuracy and expertise through Connecticut Excavation.
We have been bringing this service to buildings across the Danbury area for many years, and we know what it takes to bring speed and precision in our digs. We also provide your site with the means to protect excavated materials until the backfill process.
Getting started is simple. Just give us a call or fill out our online quote request form. A knowledgeable foundation digging and construction specialist will be able to assist you immediately and schedule your free consultation.
FOUNDATION REPAIR SPECIALISTS
Whether installing lines for your new property, or having yours treated for issues, getting the right excavation contracts on the task will bring you the access your plumbing professionals need. We work in conjunction with various experts in the Danbury area to ensure that we're providing an effective and usable space for your property needs, and know what it takes to produce quality results.
In bringing your property reliable sewer and water lines, we bring you the means to effectively allow clean water in, and waste water out, giving a beneficial service to your home for the future.  If you are in need of a complete septic tank installation and hookup we offer the entire service as well!
FOUNDATION DIGGING
If you own a property with a noticeable slope, then treatment can be important. Whether you're looking to have your slope professionally graded, or the excavations made to have a retaining wall put into place, you can depend on our accuracy. We know what it takes to bring you a more manageable space, and to bring less potential hazard to your property.
With the risk of landslide present in properties with aggressive slopes, having the right professionals bring their attention to this matter will give you the peace of mind in knowing your property is safer from here on out. Give us a call to get started with a free, no-obligation quote for slope grading anywhere in Connecticut.
FOUNDATION GRADING PROCESS
​Once the site surveyors are done their work on the property that will soon have your home placed upon it, it's time for the pros at Connecticut Excavation to get to work. In bringing you the proper services, it's not just a matter of digging a hole that will fit a foundation. There is precision in the work, and accurate grading to the specifications of the foundation installation company. When digging footings for your foundation, everything is precisely measured to ensure that your home will rest upon accurate math, and services carried out by experienced professionals. Proper grading:
Ensures less chance of foundation issues
Reduces standing water in your yard
Helps other underground systems operate efficiently
BACKFILL FOUNDATION WORK
​After the work is done on your foundation, whether repairs or initial installation, having the removed soil replaced around your foundation will assist in its overall integrity and the dependability of the area after time. During this step, it is important to make sure proper backfilling techniques are used in order to prevent settling that can cause issues down the line.
When choosing Connecticut Excavation for your foundation digging & excavation needs, you can depend on our experts to see the job through, and to not only bring you removal, but also addition that will serve the future of your new home. No matter the extent of service you can call upon our experts. As dedicated professionals, you can always rely on us to stick with it until you're perfectly satisfied with the results.