SITE PREPARATION BY CONNECTICUT EXCAVATION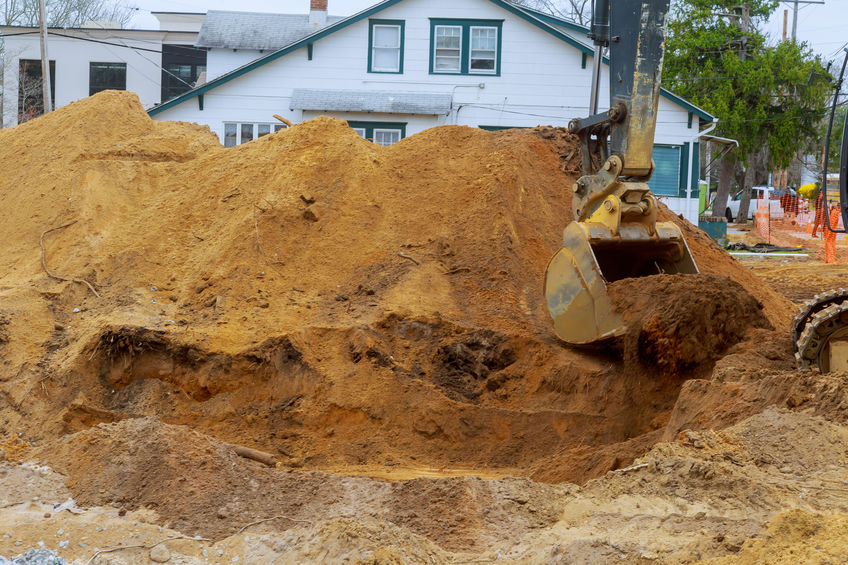 Site preparation is arguably the most critical step to developing any piece of land, and it's harder than what most people think. Hiring professionals from a professional company, like Connecticut Excavation, is the only way to ensure you get thorough and timely site preparation in CT.
We have the tools, methods, and machinery to complete the major steps of site preparation that will exceed your expectations. Moreover, we put you in the driver's seat throughout all of our excavation services in CT. Find out how we can help you build the property you've always wanted by calling us today.
SITE PREP DONE RIGHT
The kind of site preparation you require is going to be dependent on what the area will be used for. Our highly-trained crew is capable of handling all kinds of projects, including site prep for building, construction, roads, mines, and other sites. When you allow us to assist you with your excavation needs, you can count on us taking care of everything for your site preparation in CT.
Land clearing

Brush clearing

Initial or rough grading

Preparing and acquiring permits
As the leading excavation company in CT, there's no part of your excavation project that we won't do for you. We're proudly serving your city of Danbury, Ridgefield, Milford, Fairfield, Greenwich, Stamford, New Haven, Norwalk, and the surrounding areas. Call today for all the details.
SITE PREPARATION IN CT – OUR PROCESS
The first step to creating the property of your dreams is to hire professional services for site preparation in CT. You want to start with a fresh, clean, untouched foundation. It's the only way to avoid unexpected delays during the building process. We have excavation contractors standing by ready to survey your:
Residential property

Commercial property

Industrial site

Agricultural land

Road, street, pathway

Any other area you want to develop
If you want a pro to take care of your site preparation, drainage solutions, demolition, and more call on the experts from Connecticut Excavation.
THE BEST EXCAVATION EQUIPMENT FOR A JOB WELL DONE
Are you ready to have your location evaluated, excavated, and developed? Then our professionals are prepared to work for you! We have over 15 years of experience, so you can relax, knowing that we won't miss any of the crucial points. We follow all industry standards and guidelines to give you the final results you deserve.
Site surveying including placing markers around the perimeter

Site clearing, brush clearing, tree removal, and demolition of unwanted structures or obstacles

Testing the soil for structural integrity

Geotechnical site investigation of rock composition and groundwater

Site plan design; if desired
Leave your site preparation in CT to us. Expect quality services and friendly professionalism from the moment we pull up with the tools, equipment, and workforce required to do the most efficient job. Get started with a free & fast quote when you call now!